This is a powerful image that needs to be shared: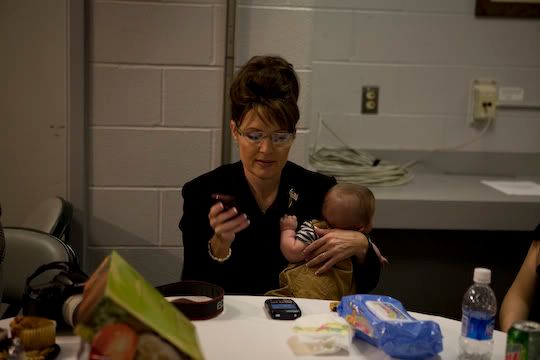 This was taken from
Meghan McCain's political blog.
Blackberry in one hand; her baby Trig in another.
But it's a powerful image I felt I needed to share. Women often struggle to juggle family and career. Why is it somehow different to the Obama-Left because Sarah Palin has an (R) next to her name?
We all wish we could be Sarah Palin.